Audio reactive sign for the Unusual party in London.
Unusual happens every month in different locations across London. Its hosts wanted a light design that would help with brand recognition and could easily be installed and uninstalled on each event.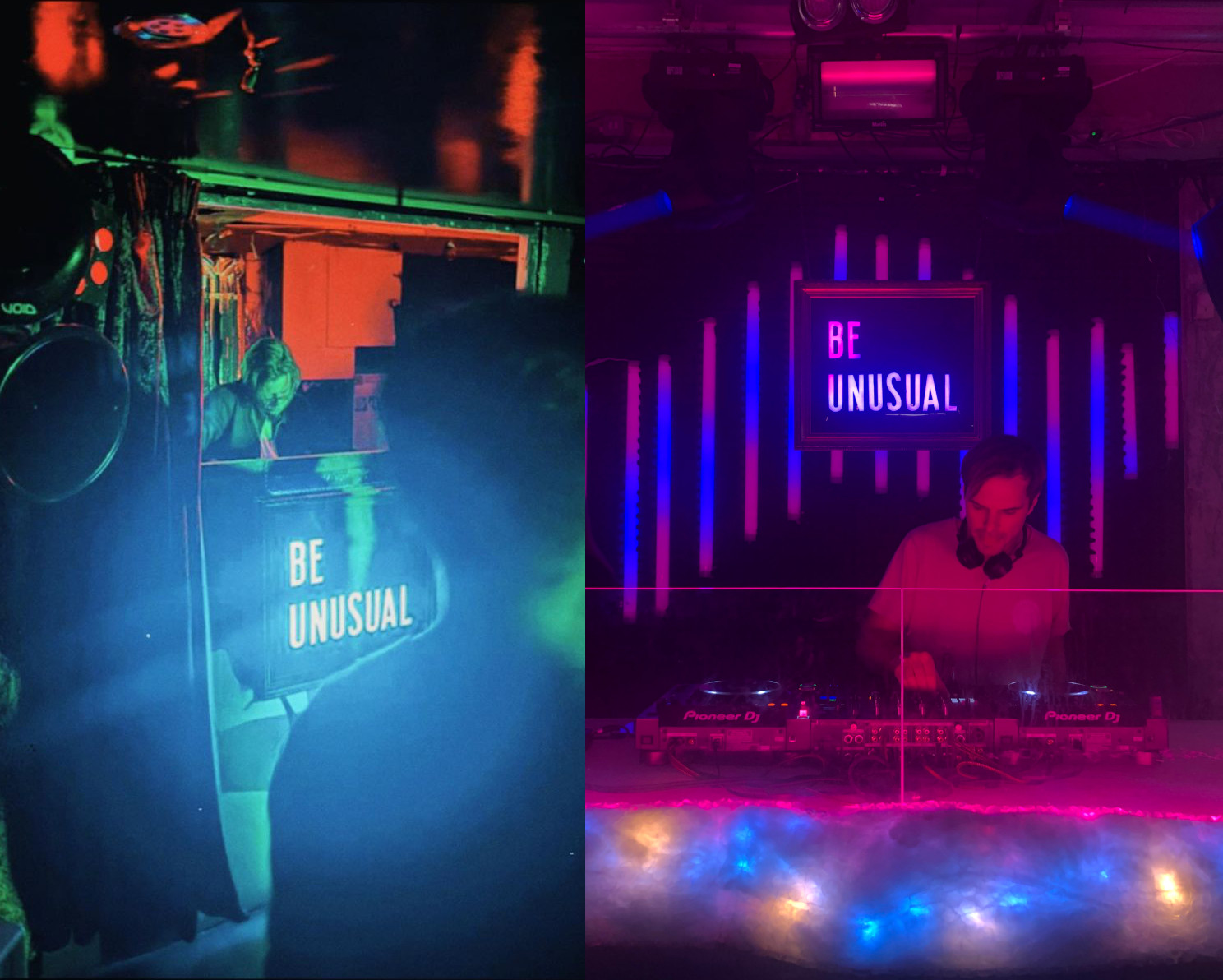 I designed and developed this hanging sign based on an ESP32 with a custom firmware at first that I then migrated to WLED. The LED strips are set up in the shape of the letters to allow for beautiful swirling effects per letter: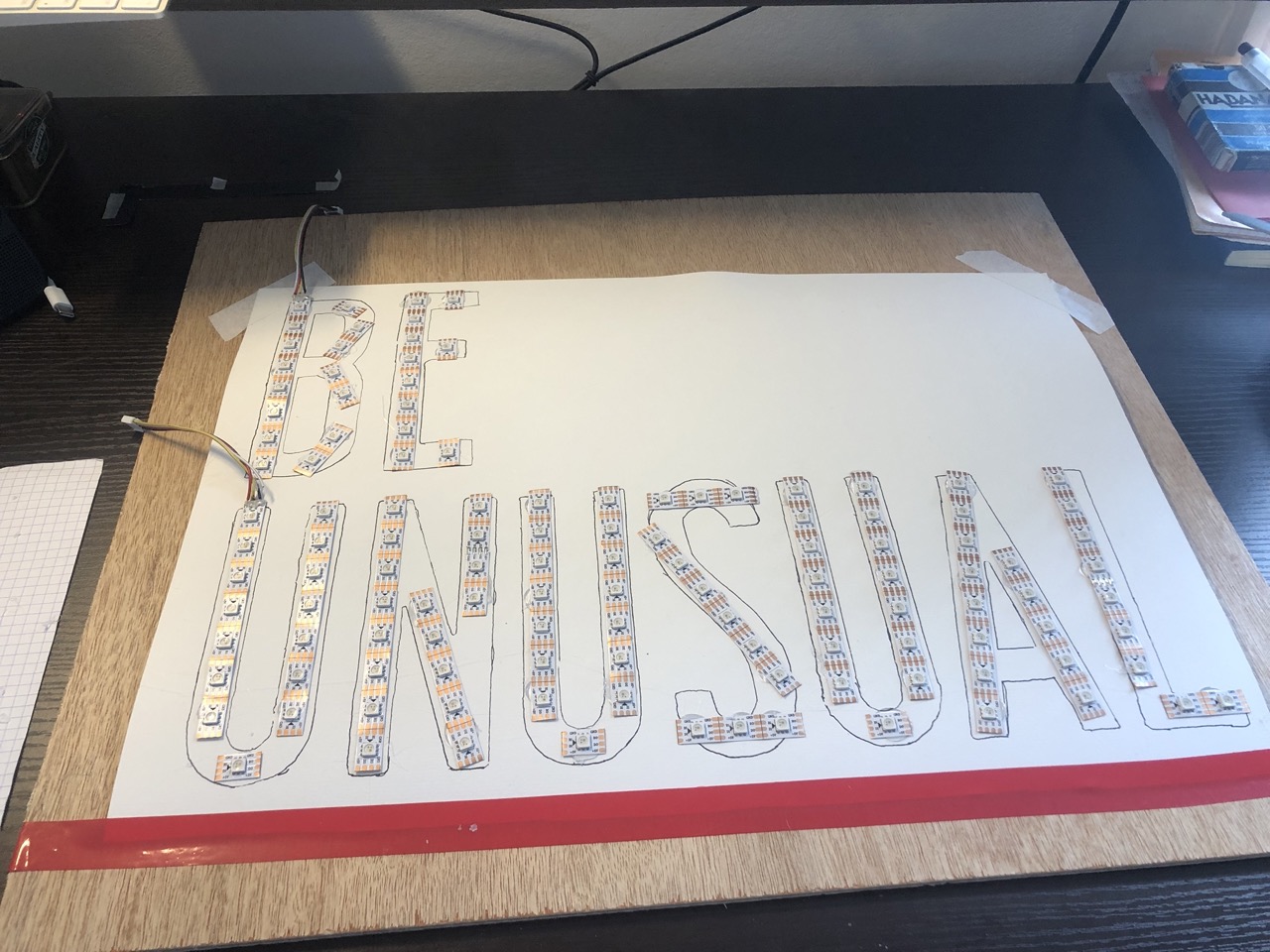 Check out the end result in the video below:
More pics of the sign on its debut date in this post.